Judy Mitchell
Team Leader, Realtor, SRES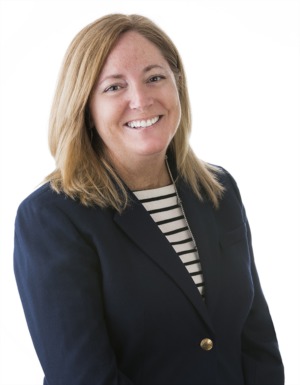 Whether you are buying or selling, working with Judy Mitchell, means you have hired the best.  She is a top-producer and GOLD award winning, 5-Star reviewed agent and team leader of the Judy Mitchell Group. She runs the #1 Team in her Southport brokerage and personally ranked #2 overall in sold dollar volume in 2018.
Judy reaches a large and powerful consumer group of home buyers and sellers.  She has strong, established connections to give her clients easy access to the best possible team of experts to assist in every aspect of the real estate transaction.
Judy is well-known for her distinctive property marketing strategies which include demographically targeted and engaging social media strategies, agent-to-agent marketing locally, nationally and internationally, ongoing email marketing campaigns, and presenting a house to buyers in a top notch professional manner.
Client service is paramount.  She is always accessible because communication is key to a smooth transaction.
Judy has earned the prestigious SRES-Senior Real Estate Specialist designation.  This means she is ready to serve senior buyers and sellers and address their very specific needs of aging at home, downsizing, right sizing and/or providing options for the ideal living environment.
Prepared with a very strong network of real estate agents nationwide, Judy can connect her clients with the best in the business no matter where they are planning to move. These are agents that she has vetted personally and who service clients in a variety of states across the country.
Judy has been featured on Realtor.com, and WBZ Real Estate Radio, The New York Times, Greater Media Newspapers, The Fairfield Minuteman, and The Stamford Advocate. 
Prior to working in real estate full time, Judy worked as a marketing and client services executive for major media brands including Warner Bros., CBS, and Disney.
Smart + Innovative + Real  
Testimonials
01/17/2019-Judy did an excellent job of selling my home. She walked me through the process, staged it electronically to look beautiful even without real furniture in the home. Great negotiator, communicator and closer. Highly recommended.
Matt Hutson-Condo Seller-Stamford
12/22/2018 - We interviewed Judy when we started to think about putting our house on the market. We realize that there is a range of talent in every industry, and we recognized that Judy is very high in that range. She has marketing expertise, extensive knowledge and energy. We felt completely comfortable
with her. She had great advise throughout the entire process from staging, to price point, to negotiating. Kept us informed every step of the way and was always reachable if we had a question. In my opinion, we could not have chosen a better realtor. Highly recommend.
Cindy & Dave B. - Sellers - Waterfront
11/21/2018 -
Selecting Judy as the listing agent for my home
was the best decision I made in selling my property. Judy is a true partner
from start to finish. She is upfront, honest, and easy to communicate with
during the entire process. Judy has a plan to get the right eyes on your home
quickly, and helps
advise throughout the process. She is a strong negotiator on your behalf, and can be relied on to represents your interests. I highly recommend Judy because the energy, positivity, and strategic mindset she brings to a process that is inherently stressful and difficult to navigate.
Steve Martano - Fairfield Relocation Seller
11/02/2018-From the first time I met Judy I felt her sincerity and honesty: Two qualities that are hard to find in real estate. She displayed a high level of integrity throughout the entire selling process. Most of all she got the job done with ease and professionalism.
Lauren Glennon-Seller-Groton
9/11/2018 - It's simple, Judy delivers. She comes in with a complete strategy based on thorough market research and extensive knowledge. She is a true professional and we really appreciated her responsiveness and guidance in selling our home.

Ashley & Alex M., Fairfield Beach Sellers, Former FSBO Sellers
More Testimonials